A tooth that is compromised due to decay or trauma can cause serious pain and have a significant impact on your oral health.
Placing a dental crown over a treated tooth can restore form and function to your smile, allowing you to chew and speak properly.
The Center for Dentistry in Aiken, SC, can create same-day crowns and repair your tooth in a single appointment.
Crowns Provide Important Benefits
Repair and Protect Compromised Teeth
A crown is placed over a tooth after treating the dental trauma or decay, protecting it from further damage. This can often allow a patient to avoid the need for an extraction.
A Long-Lasting Solution
Made of dental porcelain, these restorations are designed to withstand normal biting forces. With proper care, they can last a decade or more.
Lifelike Results
Restorations crafted of high-quality dental porcelain can be color-matched to blend seamlessly into your smile. The advanced porcelain ceramic mimics the light-reflecting properties of natural tooth enamel.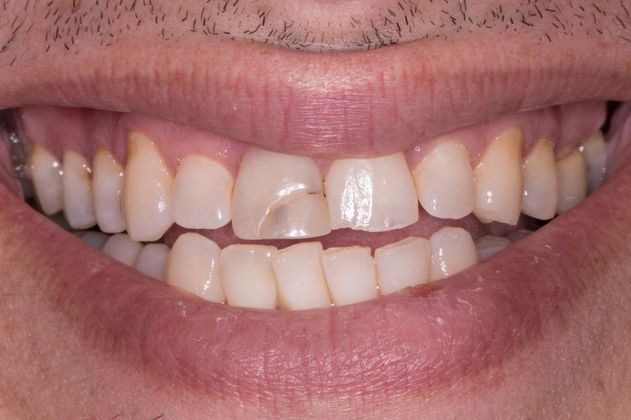 Crowns From a Caring State-of-the-Art Practice
The team of dental professionals at Center for Dentistry in Aiken, SC, offers comprehensive, patient-centric care tailored to your individual needs and goals. As our patient, you can expect that your crowns will not only benefit your oral health, but also help you look your best!
Our dentists offer full-service care so you and your family can enjoy the countless benefits of healthy teeth and gums. Leah Wilkins, DMD, and Talmadge Wilkins, DMD, FAGD, believe in providing world-class care using the latest technology and most advanced procedures available. From annual exams and cleanings to all-porcelain crowns and veneers, our friendly dentists can help you achieve the brilliant smile you deserve. So if you need a crown as well as other treatments, we are here to meet all your needs in one conveniently located office.
Call or request an appointment with our dental office online today to learn how a dental crown from Center for Dentistry can benefit you.
"The Best!"
Center for Dentistry is an excellent group! I've been a patient here since moving to Aiken, and have been absolutely impressed at the high quality care during each visit. The staff are all amazing, and both Dr Tal and Dr Leah are wonderful! I recommend them to anyone seeking a high quality caring dental practice!
View on Google
Five stars: The dentists at the Center are perfectionists. My family and I have used them for our dental needs since they opened, and we have always been quite pleased with the results.
View on Google
Same-Day Crowns vs. Lab-Made Crowns
Same-Day Crowns
We hold our restorative work to the highest standards, including our convenient same-day crowns. Our team can repair a tooth in a single appointment thanks to the use of our in-office crown milling unit. In many cases, this allows you to leave our Aiken dentist's office with a complete and healthy smile, with no need for a later appointment or the added cost of a temporary crown.
Lab-Made Crowns
We also offer custom lab-made crowns. They may be recommended if you want a crown made of a premium material like zirconia. Our SC dentists work with some of the best lab technicians to deliver natural-looks aesthetics. With lab-made crowns, you will receive a temporary crown while your permanent dental crowns are being made.
What options do I have if my tooth has to be removed or if I'm already missing a tooth?
Our dentists will do everything they can to preserve a damaged tooth. However, in some cases, an extraction might be necessary for your dental treatment.
Patients who are missing a tooth or need to have a tooth extracted may be candidates for an implant-supported crown. In this dental treatment, a small titanium implant is surgically placed into your jawbone. A dental crown is then attached to the implant to completely replace the missing tooth from root to chewing surface.
Benefits of an implant crown include:
Retain Jawbone Tissue
When you lose a tooth, your jawbone will begin to shrink due to a lack of stimulation from the tooth roots. Implants act like tooth roots, and they can stop the bone atrophy that follows tooth loss. This will help maintain your oral health and also preserve your facial features so you don't develop the "puckered" look that can accompany tooth loss.
Long-Lasting
Although your crown may need to be replaced about every 10 years, your implants can last the rest of your life, making them a worthwhile investment in your oral health.
No Need to Alter Healthy Teeth
Traditional bridges require the surrounding teeth to be reduced so that they can be crowned and provide support to your replacement teeth. With a dental-implant supported crown, there is no need to alter healthy teeth because all support is provided by the dental implant.
"I Look Forward to Coming Back"
Aiken Patients Love Our Practice
Great dentist. I've never had a better experience getting a cavity filled before. I literally didn't feel a thing (first time that ever happened) and they got in and out when working on the filling so fast. Also, very nice atmosphere in the office and the staff and dentists are wonderful. Would highly recommend.
View on Google
The Center for Dentistry team has improved my ability to enjoy my food. I needed to upgrade my partials in order to eat well and the Doctors Wilkins with their skills and professionalism made that happen.
View on Google